Service Expert
MANAGE ASSETS THROUGH
OUR SUBJECT MATTER EXPERTS
Facility And Assets Management
The Management's discerning vision has enabled Specialist For Facility and Assets Management to meet the demanding requirements of new specialties with the capability to adapt and respond quickly and effectively to the rapid expansion of the rigorous market demands, hence Specialist For Facility and Assets Management has maintained the highest level of readiness to qualify for and execute major Strategic, Consulting and Management projects.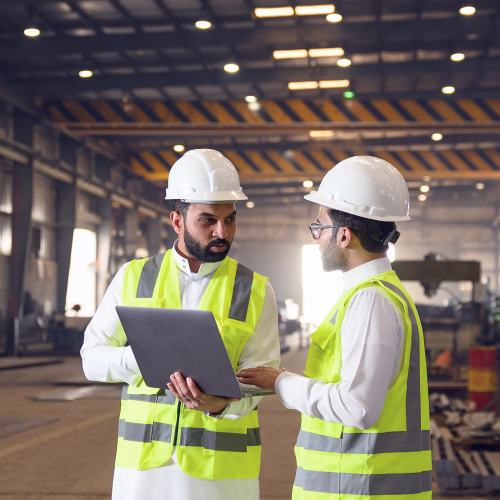 Specialist For Facility and Assets Management to provide a comprehensive management of FM services plans that addresses on a full time basis, the following facilities management needs:
Comprehensive real estate asset management system
New building design and construction management.
Acquisition and disposal of sites and buildings.
Negotiation and management of leases.
Advice on property investment.
Control capital budget.
Project Delivery Perspective.
Facility Asset Management
Identification of assets.
Classification of assets according to its location, use, type, etc.
Return on Investment Perspective.
Run and maintain plant.
Manager and undertake adaptation.
Energy management.
Facility Planning
Strategic space planning.
Set corporate planning standards and guidelines.
Identify user needs.
Monitor space use.
Select and control use of furniture.
Define performance measures.
Computer-aided facility management (CAFM)
Planning of buildings uses and equipment from a unique platform.
General / office services
Provide and manage support services.
Office purchasing (stationary and equipment)
Non-building contract services (catering, etc.)
Housekeeping standards.
Applying risk prevention techniques in order to reduce efforts and maximize regulatory compliance on equipment, real-state and infrastructure maintenance.
Detecting and managing all incidents, whether scheduled or unexpected from the reception of the notification to the transfer of the notification to the corresponding maintenance unit in order to repair it.
Data repository that permits to manage all available information in an integrated way, from buildings plans, to contract, legal and property documents.
Maintenance management
Providing users with global and overall view for an exhaustive management of all the public assets to be maintained.
Integrate all assets in a unique platform which provides agility and efficiency to manage resources easily and efficiency which significantly save maintenance costs.
Defining all variables and procedures related to preventive maintenance management by means of work orders and plans.
Energy sustainability
Setting control variables.
Implementing integrated systems for remote management and analysis of managing indicators.
Tracking implemented measures and carry out rigorous preventive maintenance are essential keys for the consolidation of energy efficiency projects.
Operating plan and budgeting.
Monthly metrics and reporting.
Utility management and sustainability programming.
Vendor selection, management, & payments.
Staffing, scheduling, & full time coverage.
Event management & supervision.
Performance measurement and management.